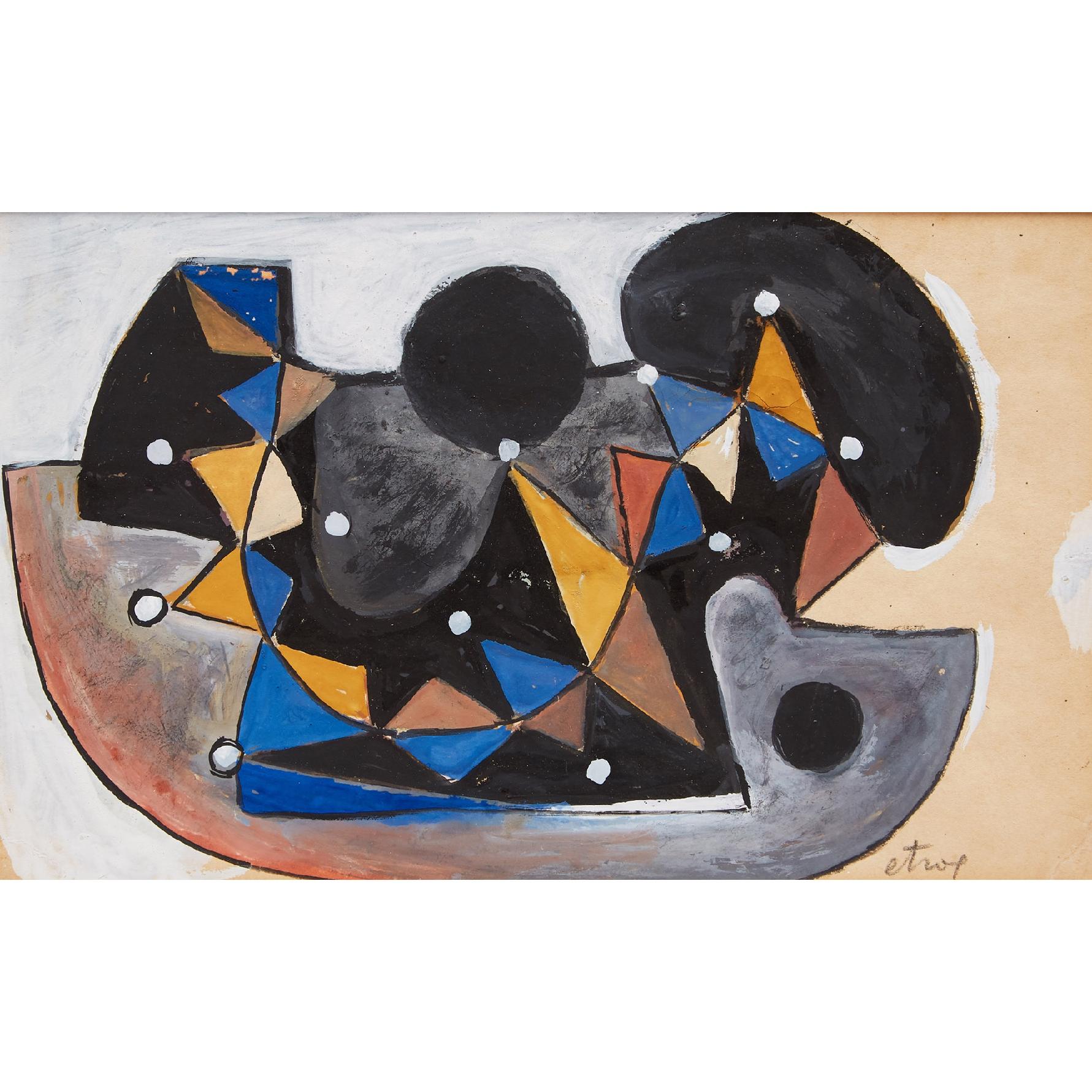 Sorel Etrog (1933-2014)
Study for Painted Constructions
circa 1958
watercolour and gouache
Format: 4.75 x 7.75 ins
Labels of Martha Jackson Gallery, NY and Gallery Moos, Toronto
Prix: 6500$
Bronze
12 x 6 cm - 4 3/4 x 2 1/2 in
Exemplaire 5 / 10
SOLD \VENDU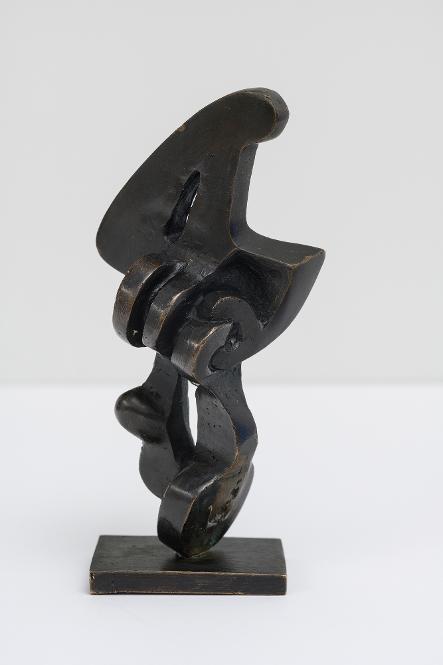 Bronze
"Clown head study"
Hauteur 10 cm (not with base)
Exemplaire 4 / 10
Provenance: Galerie Dominion, Montréal
SOLD \VENDU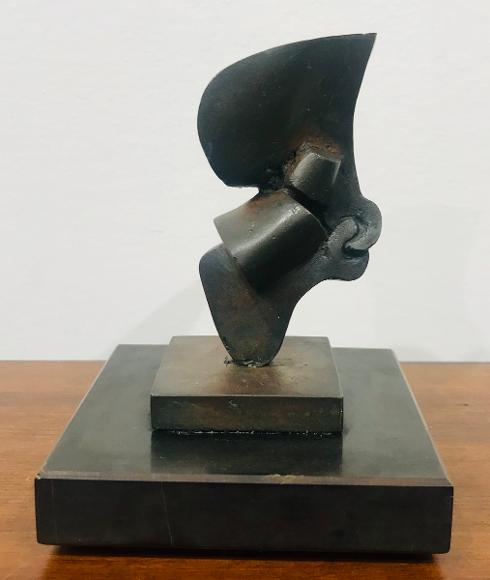 Né en Roumanie, Sorel Etrog a immigré au Canada en 1963 et s'est rapidement taillé une place parmi les plus importants sculpteurs d'Amérique du Nord. Connu pour son exploration de l'interrelation des formes – celles du corps humain, tout particulièrement –, Etrog a développé un langage visuel unique, grâce auquel il est devenu l'un des sculpteurs les plus aisément reconnaissables au pays. Ses bronzes et aciers peints sont l'expression aussi délicate que puissante de sa vision complexe de la forme. Sorel Etrog est devenu membre de l'Ordre du Canada en 1994 et a été fait chevalier de l'Ordre des arts et des lettres par le gouvernement français en 1996. Les sculptures d'Etrog garnissent diverses collections permanentes, notamment celles de la Tate Britain, à Londres, du Museum of Modern Art et du Solomon R. Guggenheim Museum, à New York, du Musée national d'Art moderne, à Paris, et du Musée des beaux-arts du Canada. Sa vaste et prolifique carrière a fait l'objet d'une rétrospective majeure au Musée des beaux-arts de l'Ontario en 2013, soit, un an avant son décès, à l'âge de 80 ans.

Born in Romania, Sorel Etrog immigrated to Canada in 1963 and quickly established himself as one of North America's pre-eminent sculptors. Known for his exploration of interconnected forms—specifically those of the human figure—Etrog developed a unique visual language, which has made him one of the most recognizable sculptors in this country. His works in bronze are delicate yet powerful manifestations of this complex consideration of form and figure. Sorel Etrog became a Member of the Order of Canada in 1994, and was made a Chevalier of the Order of Arts and Letters by the French government in 1996. Etrog's works reside in various permanent collections, including Tate Britain, the Museum of Modern Art and the Solomon R. Guggenheim Museum in New York, the Musée National d'Art Moderne in Paris, and the National Gallery of Canada. His vast, impactful career was the subject of a major retrospective at the Art Gallery of Ontario in 2013, the year before his death at the age of 80.
© Copyright galeriecazeault.com