Oeuvres disponibles - prix inclus encadrement -
Titre: Good morning Montreal
Format: 24x48 pouces
Acrylique sur panneau
Prix: 4 300$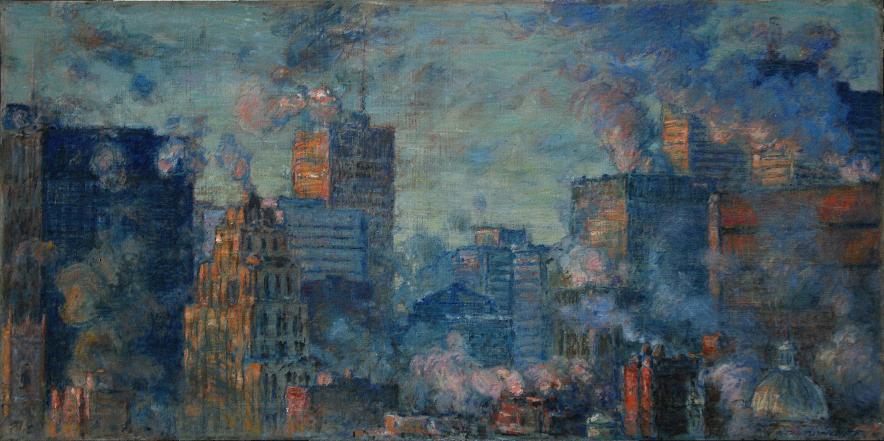 Titre: Tenue de soirée
Format 15x30 pouces
Acrylique sur panneau
Prix: 2 200$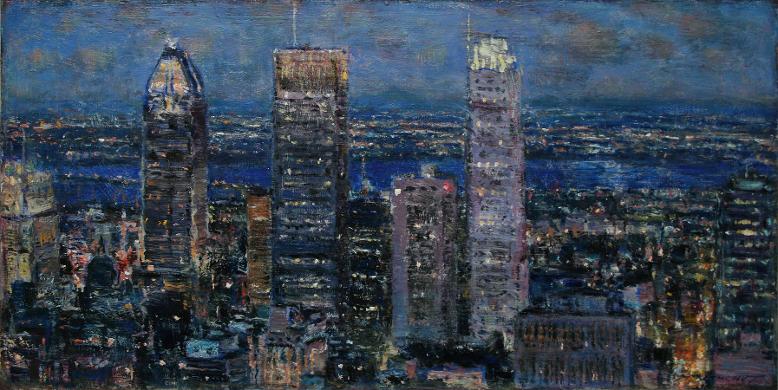 Titre: Soleil couchant
Format: 11 3/4 x 11 3/4 pouces
Acrylique sur panneau
Prix: 950$
Titre: Brise
Acrylique sur panneau
Format: 5 x 7 pouces
Prix: 575$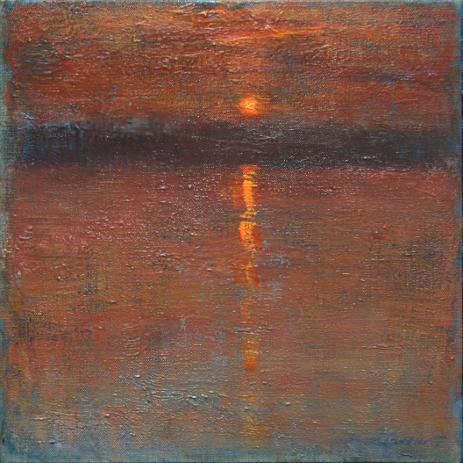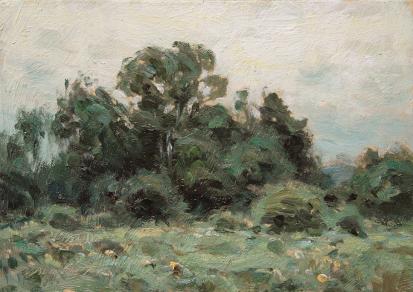 Titre: Chaleur d'automne
Format 8 x 8 pouces
Acrylique sur panneau
prix: 750$
Titre: Nuit d'octobre
Format 4 x5 pouces
Acrylique sur panneau
prix: 525$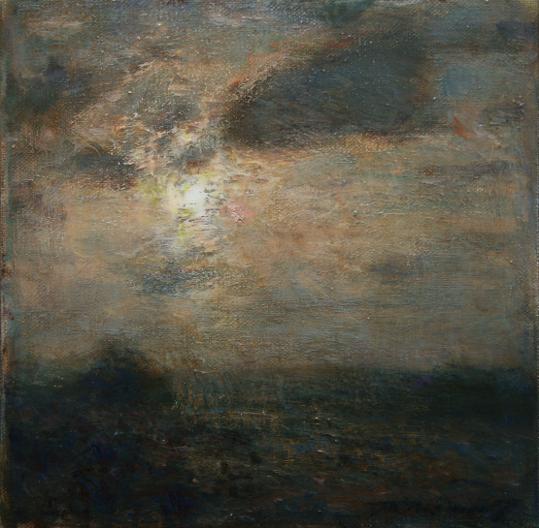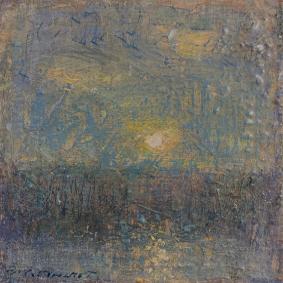 Titre:Après la pluie
Format 24x48 pouces
Acrylique sur panneau
prix: 3 800$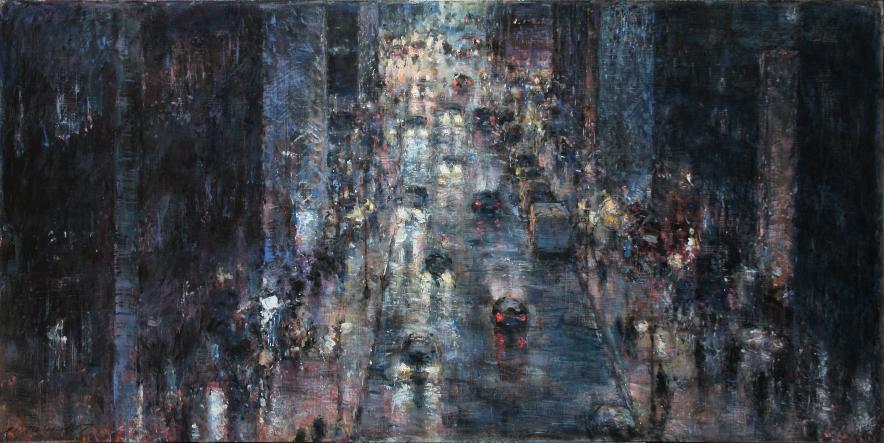 Titre: Ruisseau de glace
Format: 12 x 12 pouces
Acrylique sur panneau
Prix: 950$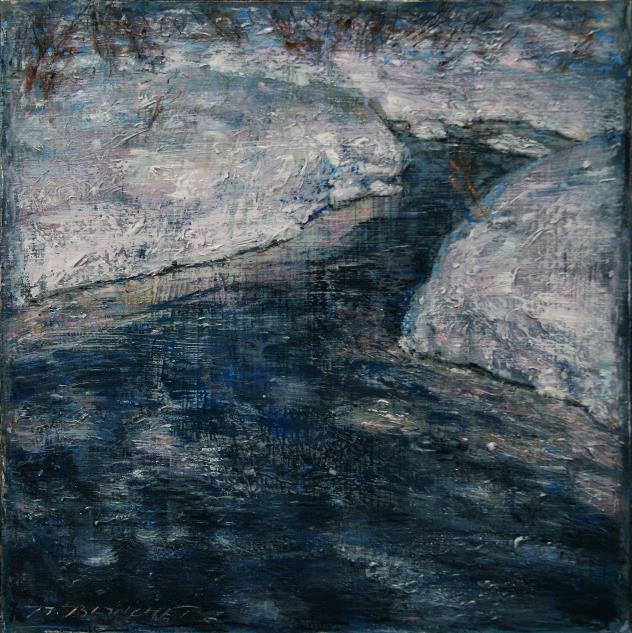 Titre: Brume sur Montréal
15 3/4 x 15 3/4 pouces
Acrylique sur panneau
Prix: 1 250$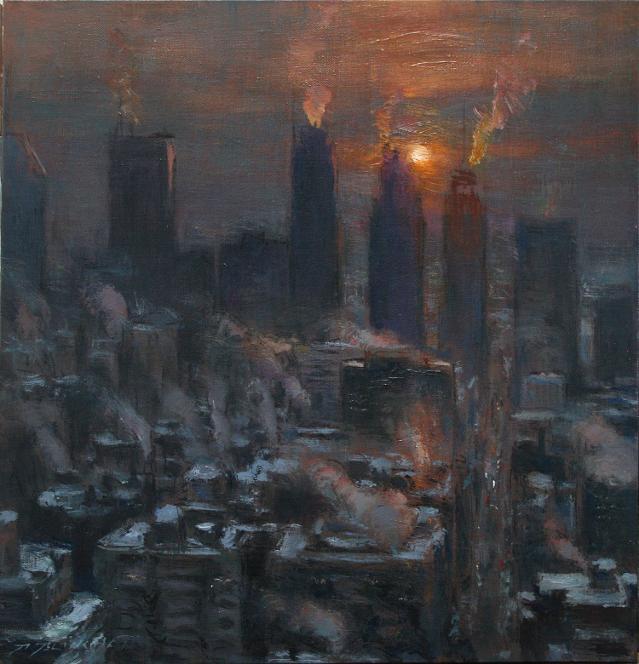 "Les toits du marché"
11 3/4 x 11 3/4 pouces
Acrylique sur panneau
prix: 950$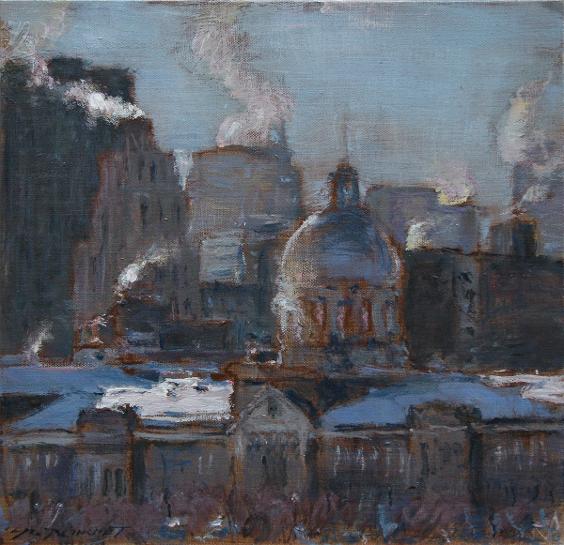 MARTIN BLANCHET (1972-)
Pour avoir vécu le centre-ville de Montréal, sillonné la Ville-Lumière et aussi différentes villes nord-américaines à maintes reprises, c'est, pour moi, par nostalgie que se manifeste l'inspiration. Peindre la ville c'est replonger à même cette multitude de sensations me permettant de vivre ses odeurs, ses lumières, ses sons, sa foule et le mouvement perpétuel qui l'anime. Né en 1972, originaire de Saint-Émile-de-Suffolk en Outaouais, Martin Blanchet est inspiré tant par la vie urbaine que par la nature de sa région natale.
Having lived in downtown Montreal and frequently roamed The City of Light and different North American cities, it is nostalgia that is the obvious inspiration. Painting cityscapes allow me to dive back into a rich array of sensations reliving its smells, lights, sounds, crowds and the endless movement that animates city life. Born in 1972, in Saint-Emile-de-Suffolk nestled in the Outaouais region, Martin Blanchet is a true poet of nature. He inherently finds stimulation in urban life as well as in nature's surroundings.