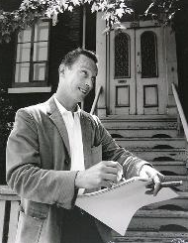 John Little dans les rues de Montréal- 1963
Photo: Gaby
John LITTLE (1928-)
John Little is a Canadian artist. He primarily paints urban images of his home city of Montreal in oils, in the Fauviststyle. After studying at the Montreal Museum of Fine Arts and with the Art Students League of New York (where he met Ray Bailley and helped to illustrate the Bruce Gentry comic strip), Little joined his family's architectural practice in 1949, working as a draftsman. After his marriage in 1953 he made painting his primary profession, joining the Royal Canadian Academy in 1961 and becoming a full member in 1973.
Titre: Rue Duluth d'autrefois au coin de St-Dominique, Montréal
2015
Format: 12x18 pouces
Huile sur toile
Prix: 14 500$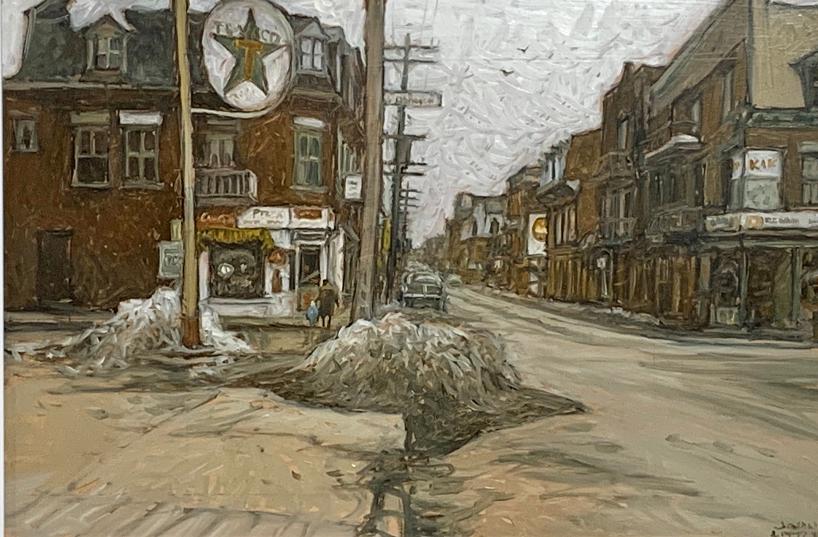 Titre: Rue Panet, near Maisonneuve, Montreal d'autrefois
1984
Format: 8 x 10 pouces
Huile sur toile
Prix: 8 000$
Titre: St-Ignace at St-Sauveur, Quebec
1999
Format: 8x10
Huile sur panneau
Prix: 8 000$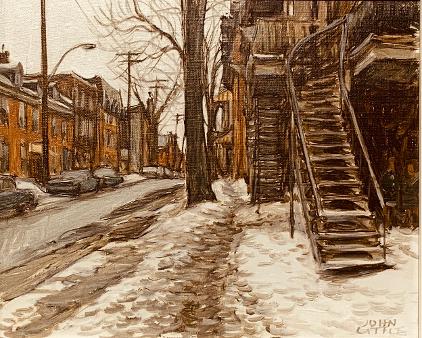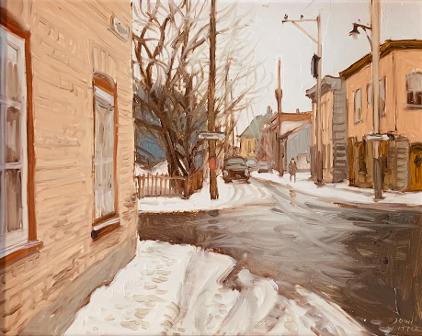 Vous avez un tableau de John LITTLE à vendre ? Contactez nous !