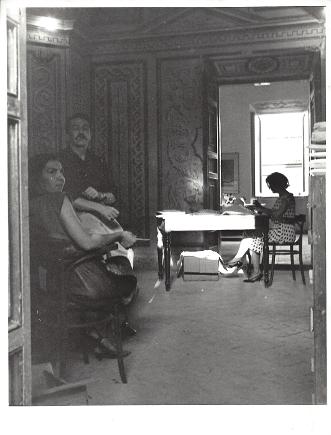 Rita Letendre, Jean Paul Mousseau et Paquerette Villeuve, Spolète, 1962
Rita Letendre, (born November 1, 1928 in Drummondville, Quebec) is a Canadian painter, muralist and printmaker closely associated with the Automatistes. She is an officer of the Order of Canada and a recipient of the Governor General's Award .
Buy and sell any works of Rita Letendre, contact the gallery / Nous achetons et vendons toutes oeuvres de Rita Letendre, contactez nous !
Huile sur toile
24x36 pouces
Gouache
Format : 10 x 12 pouces